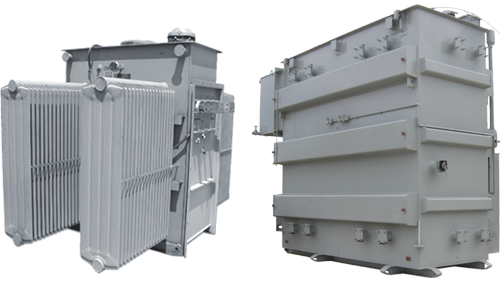 Alfa Transformer stocks reconditioned, three-phase, substation transformers through 10 MVA in a variety of configurations. Many of these transformers can be shipped quickly.
New medium-voltage substation transformers and power transformers are designed and built to your specifications.
To 10 MVA
HV up to 34.5 kV
LV up to 4.16 kV
Substation style (cover-mounted bushings)
Unit substation style (side-mounted bushings)
Surge arresters
Gauges with contacts
Alarms
Solar/Wind/Generator step-up applications
Retrofit replacement transformers
Zig-zag grounding transformers
Arc furnace transformers
Testing transformers
Motor-starting transformers

** Lead times vary.